Renewable fuels of plant origin
Biofuels are the only alternative to fossil fuels and significantly reduce unwanted emissions when they are used in traffic. Makpetrol introduced biodiesel fuel to the Macedonian market of liquid fuels for transport, with a vision for a new bioenergy platform with adopted standards in terms of production, distribution and quality of biofuels.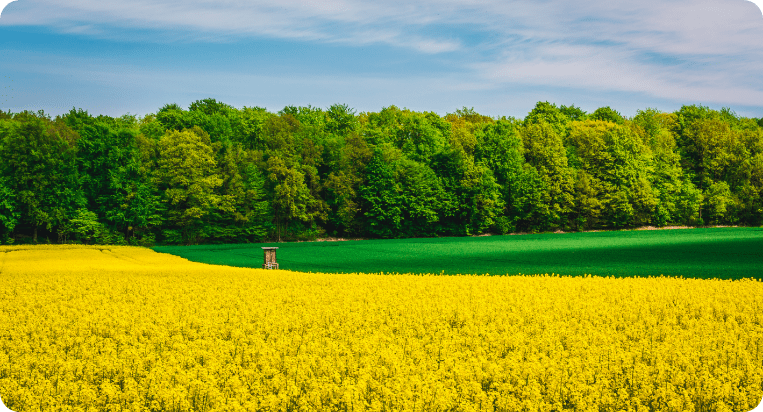 Biodiesel fuels of the highest quality
The production of biodiesel B100, i.e. pure biodiesel, is carried out by Makpetrol in its own factory, through standard technology, i.e. obtaining biodiesel – methyl esters (FAME) through a process of transesterification of the oil obtained by pressing oil-yielding rapeseeds. The production capacity of the plant is 20,000 tons of biodiesel fuel per year. The produced biodiesel meets the technical European standard MKS EN 14214, which allows it to be mixed with fossil diesel according to the standard MKS EN 590. The quality of biodiesel is achieved and controlled by an independent accredited laboratory of Makpetrol.

Basic product data