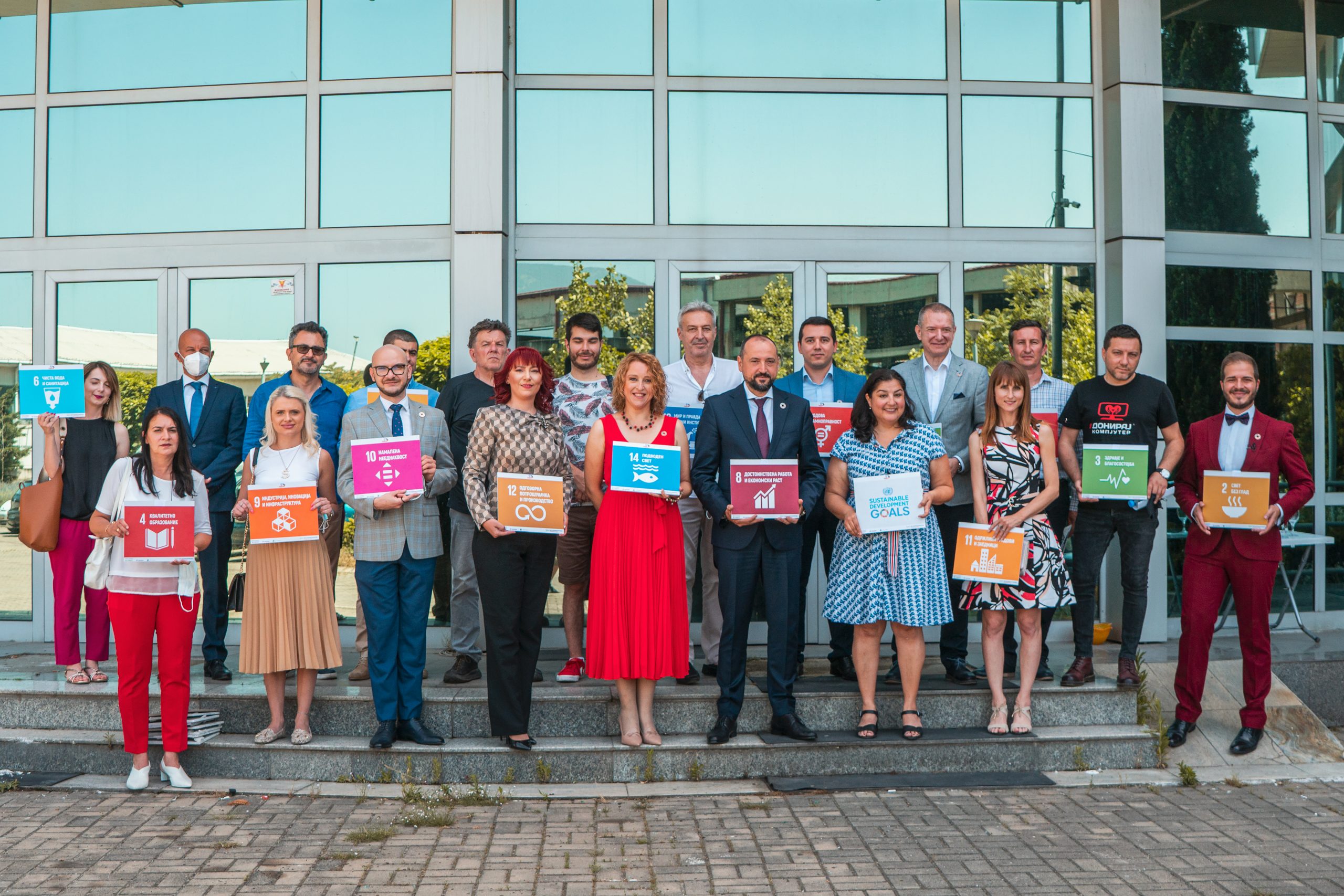 Yesterday, 23 June, 2021, in Skopje, the Connect association honored the new leaders of the Sustainable Development Goals (SDGs) of companies, individuals and young business leaders from companies. The award ceremony was addressed by the deputy of the Prime Minister in charge of economic affairs, coordination of economic departments and investments, Mr. Fatmir Bitiqi, the permanent coordinator of the United Nations in the Republic of North Macedonia, H.E. Rosana Dudžak and the executive director of Connect, Ms. Nikica Kusinikova.
Through the Sustainable Development Goals, businesses direct the impact they have to create a better society. The winners of the awards and recognitions are aware that sustainability is a key segment of business development and inspiring examples of businesses and individuals who prove in their daily work that business can be a driver of sustainable development.
This time, Makpetrol AD Skopje is the recipient of recognition for its contribution to the achievement of the Sustainable Development Goals. The recognition was given because of the Company's special contribution to the preservation of the environment expressed through its own and responsible production and sale of biodiesel, modern gasoline and diesel fuels according to European standards, liquid petroleum gas and methane as the most environmentally friendly fuels available on the Macedonian market. All fuels are available at the modern gas stations of Makpetrol, built in accordance with European and world standards in the oil industry, meeting all safety and technical standards. This recognition is another proof that Makpetrol is a leader in the oil industry in the country, a company that is always guided by the greatest commitment – uncompromising and top quality.
The Sustainable Development Goals have been accepted by all UN member states and must be met by 2030. They are the world's action plan for fair globalization and a better future for all. Together, through bold steps and cooperation between all sectors of society, we can end extreme poverty, fight inequality and tackle climate change.